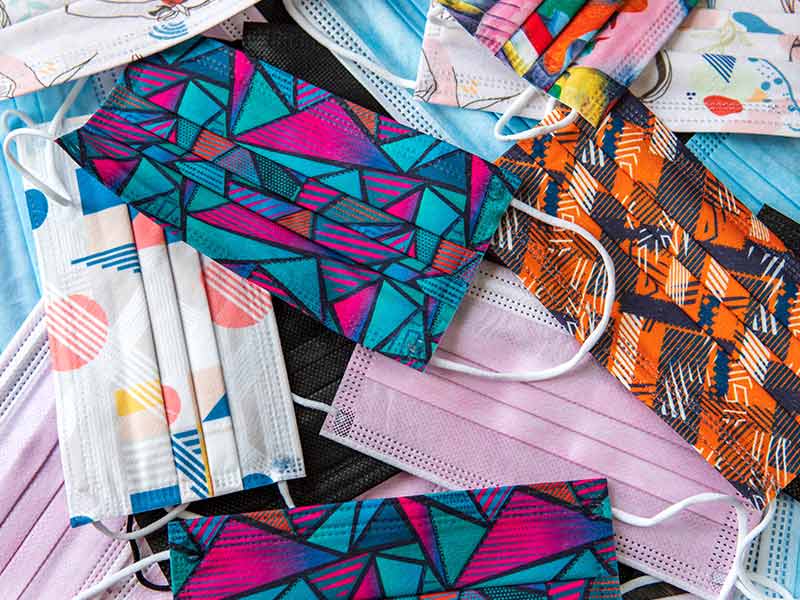 Two years to the COVID pandemic and the novel coronavirus is still spreading unabated. Over these years, research has been done on what can be done to stop or at least control the spread of SARS-CoV-2. In the list of the COVID-appropriate behaviour one must follow, wearing a mask would probably come at the top. However, despite the virus infecting hundreds of millions of people and killing millions of them, many don't understand the importance of wearing masks. If you just go outside, chances are you could easily spot people who are either maskless, or wear it as a chin accessory. This is a dangerous behaviour given the highly-transmissible COVID variant, called Omicron, is spreading fast in India. What is concerning about it is that it's able to evade immune protection afforded by COVID vaccines and prior infection. In such a situation, following the COVID-appropriate behaviour, such as wearing masks, becomes all the more important. 
Why Wearing A Mask Is Important?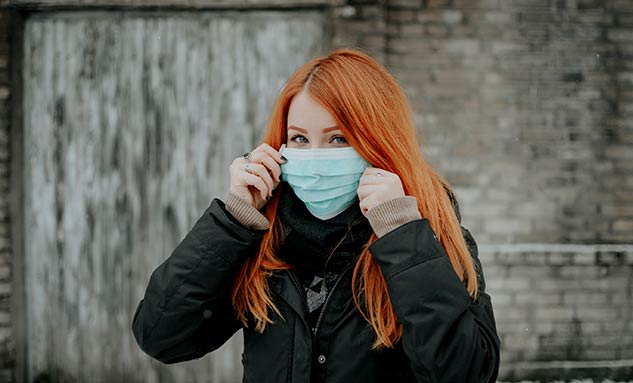 (Photo Credit: Unsplash)
From being somewhat alien to Indians, to becoming intrinsic to our lives, masks have had quite a journey during the COVID pandemic. And why not? These are what can protect you from the deadly virus. This they do by acting as a barrier between the coronavirus and your respiratory tract. Delhi Chief Minister Arvind Kejriwal, who himself recovered from COVID recently, highlighted the importance of masks when he said a lockdown won't be imposed in the capital city if people would wear mask. It's the least you can do to protect yourself and your loved ones from COVID. It's importance has been highlighted time and again by the World Health Organisation (WHO) and the health agencies across countries.
Also read: No Need To Test Contacts Of Covid Patients Unless Identified As High Risk; ICMR Issues New Advisory
Which Mask Is Best Against Omicron?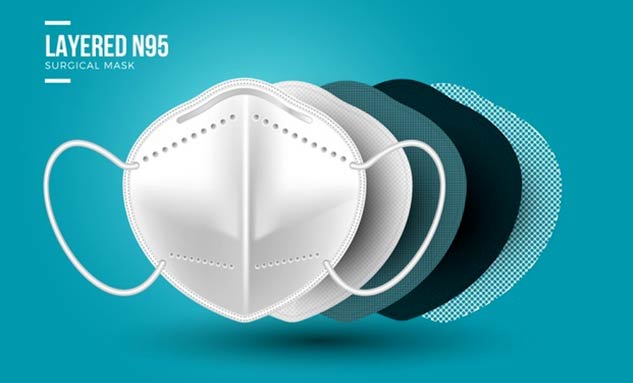 (Photo Credit: Freepik)
Just wearing a mask isn't enough. You must ensure that you wear the right one. There are many kinds of masks available in the market, such as:
Cloth mask
Surgical mask
N-95 masks, etc.
British professor Prof Trisha Greenhalgh recently said that cloth masks are nothing but "fashion accessories". As per research by American Conference of Governmental Industrial Hygienists (ACGIH):
If you are maskless and at less than 6 feet away from a COVID patient, you can get infected within 15 minutes.
If you wear a cloth mask and are at 6 feet distance from a COVID patient who isn't wearing a mask, then you have just 20 minutes to protect yourself from the virus.
In the same situation, if you wear a surgical mask, then the time period increases to 30 minutes.
However, if you wear an N-95 mask while the COVID patient is maskless and less than six feet away from you, then you have 2.5 hours to protect yourself.
And if both you and the COVID patient wear N-95 masks, then you get 25 hours to protect yourself.
Hence, N-95 masks offers the best protection against COVID, which includes the Omicron variant. The same is recommended by Dr Madhu Nahar, Director, Internal Medicine, Paras JK Hospital, Udaipur. As the name suggests, an N-95 mask ensures that about 95% of the particles won't enter the covered area (nose and mouth), giving you considerable protection against infection, the doctor explained. 
Also read: Can Wearing Two Masks Increase Protection Against Coronavirus?
How You Wear Your Mask Is Crucial
Not just the kind of mask, wearing it properly is important, too.
Hence, wear a tight-fitting mask that completely covers your nose and mouth.
Buy a mask that has nose wire to avoid any gaps in the mask.
The outer layer of your mask may contain the virus. For COVID patients, the inner layer of their masks contain virus, too. Hence, it's advised to not touch your mask and face frequently after wearing the mask, Dr Nahar said.
Also, chin masking isn't masking.
India is battling a third wave of COVID-19. Hence, in our collective fight against this massive COVID surge, masks can become our weapons, if used properly. Hence, wear a tightly-fitted N-95 mask, which completely cover your nose and mouth. Also, do not touch your mask often. Equally important are to avoid crowded places and practising social distancing. Then, there is vaccination, which is probably the most effective tool in controlling the pandemic. Hence, get jabbed and if eligible, get the booster dose, too. In India, healthcare and frontline workers and those over the age of 60 and with co-morbidities can get the booster dose of COVID vaccine.
(With inputs from Dr Madhu Nahar, Director, Internal Medicine, Paras JK Hospital, Udaipur)
Photo Credit: Unsplash