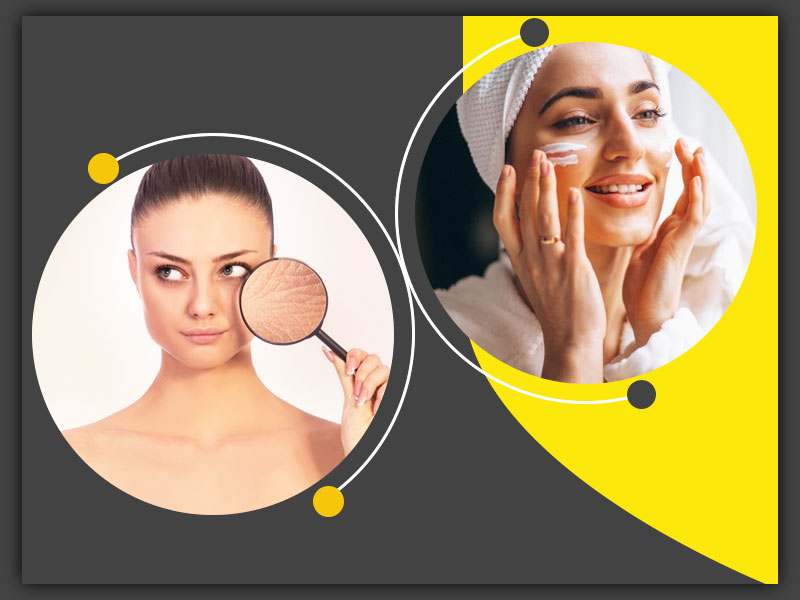 The winter season is in full swing! Rain showers, chilly winds and dropping temperature is not only torturing our bodies but it is also causing damage to your skin. Dehydration is at its peak which can make the skin supremely dry, itchy, patchy and flaky. If you belong to the dry skin-type, you would be knowing the pain your skin feels during this cold season. In short, you need to provide your skin with extra care and nourishment to survive the cold. The only resort to this is increasing hydration and moisture which should be done both internally and externally. There are many cold creams and moisturisers available in the market but not all of them are helpful. The magic that homemade creams can bring cannot be obtained otherwise. You know what goes inside a DIY winter face cream which makes it totally safe. So, bid adieu to chemical-laden creams and make homemade face cream in these three ways.
#1 Aloe Vera Face Cream For Dry Skin
Aloe vera is an absolute soothing and moisturising ingredient that works wonders especially for dry skin. It has healing agents that allow repairing of the skin from within. If you have extremely dry skin, you must apply aloe vera daily to keep it supple and hydrated. Aloe vera also reduces itching that comes with winter dryness of skin. Here is how you can make moisturiser with aloe vera gel. Collect the following ingredients to make homemade cold cream:
2 tablespoons of Aloe vera gel
1 tablespoon of Beeswax
1 tablespoon of almond oil
1 tablespoon of coconut oil
7-8 drops of essential oils
Method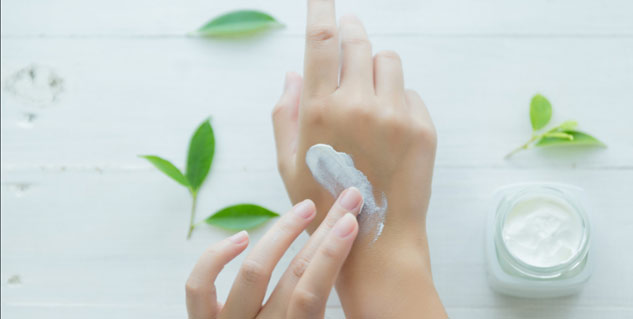 Take a glass bowl and add beeswax, almond oil and coconut oil to it.
Microwave these or melt by placing over boiling water.
Once mixed properly, let it cool down a bit.
Now add aloe vera gel and essential oil to this mixture
Your homemade cream is ready. Transfer this to a glass jar and store for future use. Keep it in a dry place away from sunlight.
Also Read: 7 Tips To Tackle Dry Skin In Winters By Expert Dr Geeta Grewal
#2 Glycerine, honey and green tea moisturiser
The combination of honey and glycerine is a powerful combo for your skin especially if it is from the dry skin type. If you are seeing dry and flaky skin in this cold weather, you can use these on your face to make it nourished and hydrated. You must have used these individually but today, we will tell you how to combine them and make a perfect DIY face cream for winters. Green tea is also a major component of this cream that provides the skin with antioxidants to fight cellular damage. Check out the list of ingredients you need to make this cream:
3 teaspoons of glycerine
2 teaspoons of honey
2 teaspoons of green tea
1 teaspoon fresh lemon juice
Method
Take a bowl and add all the ingredients to it.
Mix them well and transfer it to a glass container.
Your cream is ready and you can apply it any time you like.
Just gently massage it in to allow the ingredients get absorbed into the skin.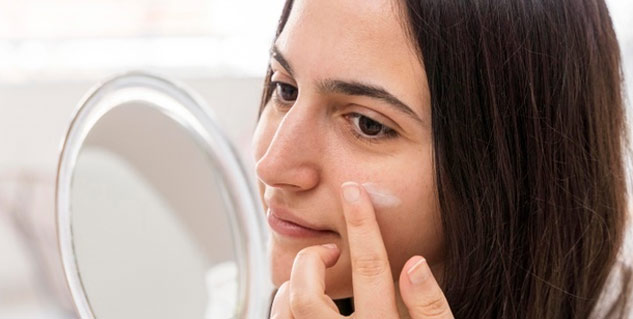 #3 DIY Argan Oil Face Moisturiser 
Argan oil is an essential oil that is potent in promoting skin health. If you have dry skin, using skincare products with Argan oil can help in enhancing moisture. Argan oil is also popular as a natural balm with supreme hydrating and nourishing properties. This allows deep skin healing with natural heat that is much needed during cold season. The three ingredients you need to make this face cream are- Argan oil, Emu oil and Fragrant essential oil(of your choice). Follow these steps to make winter face cream:
In a glass bowl, add all the oils and slightly warm them.
Now add essential oil drops in the oil mixture.
Your face oil is ready to use.
These are three ways to moisturise and hydrate your skin in the winter season. Try these homemade face creams and make the skin look soft and flawless even in freezing cold.
Image credits- freepik