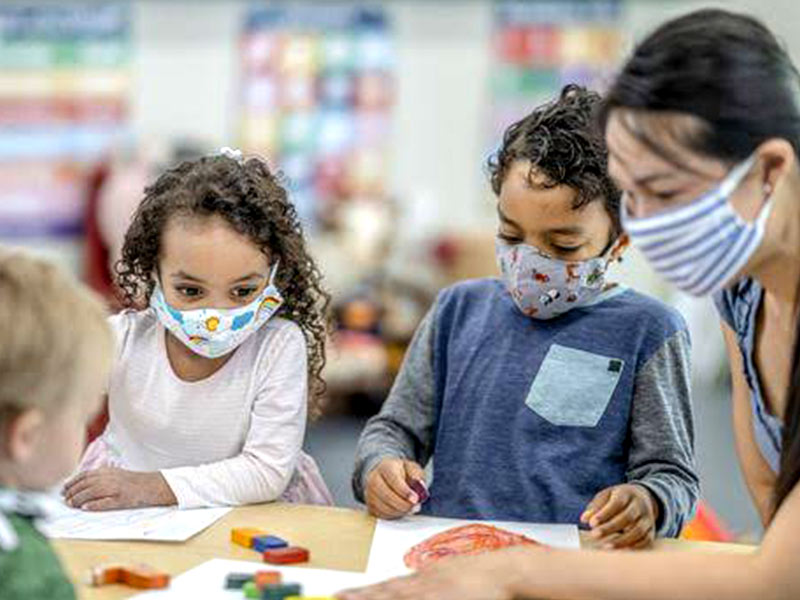 Covid-19 pandemic took a toll on everyone's health and affected the education system as well. With schools, colleges and offices closed, adjusting to the work from home environment, it can get difficult to go back to the normal, original life. Few things which contribute in disengaging kids academically are learning issues, attention or emotional problems, learning issues. 
Parents can try a number of things to motivate the kids to try harder. Being a parent, you are responsible for your presence in the academic life of your child. Help your kids in their homework and let them know that you are their to clear their doubts. Also, asking about their daily school routine should be undertaken daily. Read the article further to know about tips to motivate your child to go to school as they have reopened after two years due to Covid-19 pandemic. 
How to motivate your child to go to school? 
Here are 5 tips that parents can follow to motivate their child to go to school after two years of Covid-19 outbreak: 
1. Reinforcement
Parents are usually nervous about rewarding kids for their good work, since it usually creates a sense of greediness among the kids. Instead parents should focus on ways of extrinsic motivation that will internalized by their kids. Social reinforces like hugs, praises, high fives and other things play a vital role in motivating kids. This helps in achieving positive results since it motivates them.
Also read: How To Keep Kids Motivated During This Terrifying COVID Situation?
2. Talk about the bigger picture 
Whereas talking about older kids who have better understanding, sometimes general remainders of their long term goals can push them. Also, connecting school with long term goals can contribute and make them feel more obliged towarda fulfilling them.
3. Work with the teacher 
Another important thing you should know is that you and your child should be in sync with the teacher. You and the teacher should always know how and what your child is feeling. The teacher might also be having additional information or insight about how you can motivate the child, or what he/she might be struggling with. Similar to that, you can also share different methods or information that you have.
4. Help in organizing 
Organizing the bag and other stationery items can also look like an act of encouraging your kids. Children prefer working on organized tables and other things, thus you can help with the same to give motivation for schooling. But, do not expect perfection and proper discipline from your child. Instead, let them make mistakes, go slow and learn from them initially. 
Also read: Motivate Your Child Positively for Exams
5. Include playful activities 
Including playful activities in their day to day schedule can also help in motivating them to study and go to school. They might get bored with the same old schedule of going to school and attending the tuitions, thus try to indulge them into creative and fun activities for a while. Playing along with them using knowledgeable games can also prove to be an educational and enjoyable time for you and your children. 
Therefore, these are some helpful tips that can be useful to motivate your child to go to school after two long years. You can come in contact with your kid's teacher and talk about these solutions for back to school. A child specialist can also help in finding ways to motivate your child!